Why Should You Think About Going To A Conference?
One of the best ways to help your family learn to be producers and leaders is be exposed to mentors who can motivate and encourage you … who have some of the same principles that your family holds dear. That's very important. That means you want to be choosy about which conferences you attend.
Going to conferences always energizes me. It rejuvenates my focus and my determination, and I always find new ideas I want to implement while learning from some of the best mentors. It's always great fun to reconnect with old friends and make new ones. And I always have a blast.
This spring, I went to the Blissdom 2012 Blogging Conference with my daughter-in-law and we had so much fun. Even though I wanted to learn more about effective blogging, I really felt like I would be out of my comfort zone because many of these people were professional bloggers and I'm just a veteran homeschool mom.
But I had nothing to worry about. There was a huge range of folks running the gamut of blogger wannabes to professional bloggers with years of experience. Everyone there was so encouraging and I had a great time, learned a whole bunch and came back invigorated and focused.
This conference was held at the Nashville Opryland Hotel which is a phenomenal place.
It's absolutely gorgeous…and huge!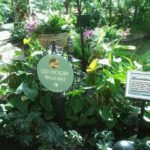 Let's talk about why you should make plans to go to a conference and what kinds of conferences are great ones to attend. There are conferences geared toward just about any niche you're interested in…how to start a home business, Internet marketing, homeschooling conferences and book fairs, writer's conferences, network marketing conferences, health conferences, etc.
So what can you expect when you go to one of these conferences?
1.    You get to learn about a whole lot of new ideas and techniques. The creativity at these events is unreal. I love being around creative thinkers…it can really get your own creative juices flowing.
2.    You get to meet and network with others who are interested in the same things you are. It can be a great morale booster. Meeting like minded people not only inspires you, but it creates an opportunity to build partnerships and joint venture opportunities.
3.    Conferences can help you regain your focus.
4.    It's a great way to connect with old and new friends.
5.    If you have your own products and services, attending a conference is a great way to find prospective clients.
6.    Conferences are always great places to renew your excitement about your family, your ministry or your work. They help you realize that everyone has struggles and many times you can find out about new ideas or systems that might work for you.
7.    Attending conferences can greatly improve your productivity.
8.     You get to meet the experts and mentors face to face. It's good to connect through email, it is better to connect on the phone, but the best way to connect is face to face, and always will be.  At the events I attend, conference speakers are usually available to chat and answer questions. Remember to pull out your camera and ask if you can take a photo with them.
9.    You can learn current strategies that are working for others. At events people tend to loosen up and will often share their ideas, strategies and war stories with you.
10.     Being around like-minded people is inspirational and refreshing. It gives you a chance to "rest and reflect." I don't mean a "nap-type-rest; I mean rest from the "common-grind" of your daily routine. It's often difficult to reflect when you're ministering to your family and community; these conference sessions and networking times allow you to pull over, slow down, stop… and reflect.
Some conferences provide great evening entertainment which is always fun. This year I got to meet Chris Mann from NBC's television show "The Voice."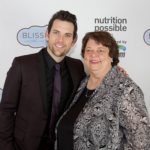 That guy truly does have a beautiful voice.
And I even got to see the Lorax.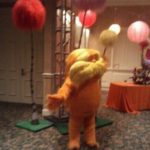 A conference can be just the inspiration you need. Whenever I listen to these great conference speakers, I always make sure I bring along a journal to take notes because the ideas just start to flow and I don't want to miss a thing.
The passion others have for their families, their ministries and their work is catching at a conference. Don't miss your chance to catch the inspiration.