Discover How to Give Your Kids The Best Gift of All…
"The Love of Learning"
-Help your kids learn to be Producers instead of Consumers
– Learn "entrepreneur-in-training" strategies to create products that sell
– Learn research and study skills using creative tools that make learning fun
– Teach your kids to be independent learners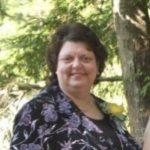 Susan Mueller has taught public and private school and is a "veteran homeschool mom." She and her husband, Ron, have homeschooled for more than 20 years and have helped launch their children into adulthood and business.
Educating Today offers encouragement, instruction and help to parents who truly want to give their children the Love of Learning.
Join us as we continue to encourage parents to guide and teach their families with freedom and grace.
Over on the right, just fill in your name and email address to get our best strategies and tips for Growing Responsible and Productive Families and get your free "Parent's Resource Guide : 10 Great Ways to Build Additional Family Income."
And sign up here to get our free "How To Create an E-book Newsletter."
Here's to the love of learning,
Susan