Whether you are a family member, a student, an employee, an employer or an entrepreneur, you can greatly benefit from having an ownership mindset and your kids can,too. Mindset is more or less synonymous with attitude. Having an ownership mindset means taking ownership of what you say and do.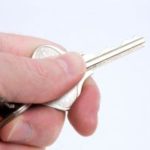 A person who takes "ownership" of themselves and their surroundings is someone who is very committed to their job, business, and family; they adopt their assigned/required duties as if they were their own, rather than thinking about the tasks as being something they do because their teacher, parent, boss or company requires it.
What does it look like if someone has an ownership mindset or attitude?
• They respect other people and their property.
• They take care of their own property.
• They appreciate other peoples' initiatives and good work ethics.
• They look for ways to stay focused and improve their productivity.
• They see personal, professional, and social problems as issues they can solve.
• They don't wait for someone to come solve their problem; they look for solutions themselves.
• They follow-through with what they start. They don't leave a project for someone else to finish.
• They invest in increasing their own value by learning the skillsets they want and need.
• They become the standout candidate for any job or position.
• They are teachable.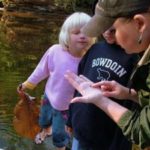 • They look for ways to be producers instead of just consumers.
• They can be a team player as well as work on their own.
• They take responsibility for themselves and their actions.
• They look for opportunities to develop their people skills.
• They are great communicators.
• They are critical thinkers.
• They are problem solvers.
• They add value to what they do instead of doing just enough to get by.
• They focus on solutions.
• They know that taking responsibility can give them a sense of peace.
• They think finding fault is looking backward and taking responsibility is moving forward.
• They understand that by owning a problem and taking action, they can help others.
All of these ownership – minded attributes don't come naturally to most people.

We need to consciously choose to change our attitudes and take responsibility for ourselves, as well as be on the lookout for ways to help and benefit others. These are also wonderful strategies to teach to our kiddos. And how do we do that? …By consistently implementing them into our own daily lives. Be the kind of person who you would choose for your children to emulate.
Whether you are the CEO of your own company, a parent, a student, an employer, or an employee, this mindset and attitude will serve you well. It's not just about being a better worker; it's about being a better person.
Hey, let's stay connected:
Join me at Educating Today:  http://educatingtoday.com/parents_resource_guide/
Facebook: https://www.facebook.com/EducatingToday
Twitter: https://twitter.com/Educating_Today