Planning a Family Staycation
Thanks to the price of gas, the cost of food, and the economy in general, more and more families are choosing to stay near home for their vacations. Internet bloggers have coined a new word to describe this trend – "Staycation"!
Staycations seem to be the latest trend in family-oriented "time away" vacations. Basically, a "staycation" is a vacation from work, taken at home. Many people are choosing to spend time with their families and do activities that are close to home rather than drive all over the country.
With gas prices setting a new high nearly every day and air fares on the rise, summer vacation travelers will feel the pinch in their wallets this year. Touring local sites, rather than spending mass amounts of money to get to a typical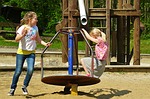 vacation destination is becoming the norm. This year is a great time to vacation closer to home.
Become a tourist in your own hometown. Take a tour of the local museums. Take a family field trip to the local dairy and the nearby organic farm. And don't worry about lunch. Pack your coolers and take advantage of the numerous picnic areas located throughout the park.
Where Can You Find Some Creative Staycation Ideas:
1. Visit your local library to find out about any free or low cost children's activities that will be happening at the library this summer. This will be great fun for your little ones.
2. Contact your local chamber of commerce to see what city-wide events are scheduled – concerts, movies in the park, area wide garage sales, farmer's markets, etc.
3. Check with your county extension agent to discover if they will be offering any classes or events in which your family would like to participate – rodeos, gourmet cooking classes, bike safety lessons, how to garden seminars.
4. Let each member of the family choose at least one activity that they would like to do with the rest of the family.
5. Look for local museums, art classes, music events, national and state parks, etc.
Lay down the ground rules. Here are some ideas to get you started:
Leave your smart phone alone. Only check it if you get a phone call.
Plan meals and prepare as much of the food in advance of starting your staycation as possible.
No major cleaning or laundry events.
Plan family activities; not individual projects.
Plan Activities For the Whole Family
Camp out in the back yard
Have a family star gazing party
Go bowling
Take a nature walk or play outside.
Visit a nearby national or state park.
Host a family film festival
Enjoy a local museum.
Play at the local playground.
Go rock collecting.
Enjoy your family by just spending time together. Minimize stress and make your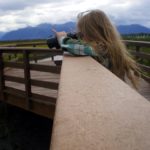 Week fun and relaxing. Remember not to over schedule activities, and leave time for just hanging out and spending time together as a family.
Stay in touch with us and get a copy of our free newsletter and resource guide:  http://educatingtoday.com/parents_resource_guide/
Join Me on Facebook: https://www.facebook.com/EducatingToday
Twitter: https://twitter.com/Educating_Today