"Discover How You Can Successfully Build
Additional Family Income In Today's
Challenging Economy
…And Teach Your Kids To Be Producers
Instead of Consumers"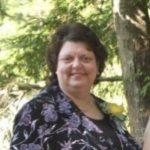 Are you concerned about the challenges of making a
good living in today's changing economy?
Do you want to know how to build multiple streams of income and help your family be producers instead of consumers?
Now's the time to take action. You know the old saying: Don't put all your eggs in one basket… Well, that's especially true now. Every family needs to develop
several different streams of income. Take control of your income.
Don't let job insecurity turn you into a victim.
Learn how to:
Give your kids the joy of learning.
Choose the right projects for your family.
Give your kids an entrepreneurial mindset.
Raise responsible, productive children.
Create your own products.
Encourage your family to work together and build your family dynasty.
Make money doing creative projects that you love.
Get your Free Parent's Resource Guide along with other tips, strategies, and tools in the Educating Today E-zine Newsletter. Just fill in your name and email in the form on the right and click the "Send It To Me" button.
Claim your FREE Parent's Resource Guide:

"10 Great Ways To Build Additional Family Income!"
Enter your name and
primary email
address 
to instantly get your
FREE Parent's Resource Guide
and newsletter.
Your information is private and will never be
shared with anyone. I respect your privacy and
hate SPAM with a passion.
What People Say
"Not only is Susan thorough, concise, and very careful in her work, she is personable and very easy to work with. She is both professional and approachable making her an ideal leader." – Melinda Shervheim at http://www.bluejeansandcottontees.com/
"Susan is awesome at her job, she cares about her clients, and is a great listener. I recommend her to anyone who wants things done right! She helped us create a wonderful e-book." – Blair Hill
"Susan recently designed our Art Guild's website and coached us through the process of learning. She is such a professional and the way she handled novices such as we was pretty amazing. Susan's work is superlative." – Lynda Dunham-Watkins
"Susan is a dedicated person of integrity who will help you move your business forward. She understands e-Book creation, email marketing and getting your message out through teleseminars and webinars. Susan was the driving force for creating and completing my book, "Making Money Doing What You Love." She was very knowledgeable and a delight to work with." – Linda Joseph at http://www.myinternettutor.com/