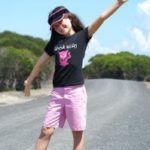 Busy families make for busy moms. We all know how that goes…places to be, unexpected company, rushed music lessons, hurrying to get to sporting events. There is always something to do or some place to be, so you hurry, hurry, hurry.
Before you know it, being health conscious about your family's meals gets put on the back burner. But that's one of the worst things you can do. Poor meals and snacks affect not only you, but also your children's concentration level, attitudes and learning skills. So if feeding your family nutritionally has been a problem, it's time to step up to the plate and make some changes.
Smoothies To The Rescue
One of the easiest and most enjoyable ways to start adding nutrition to your family's diet is to introduce some yummy smoothies to your crew, and I've got a good one for you. Try it for breakfast or for a fast snack.
Apple Pie Smoothie In A Glass
(Makes one serving)
1 apple, sliced or chopped
1 cup unsweetened almond milk
1 handful spinach
1/2 tsp cinnamon
pinch of ground cloves
pinch of ground ginger
pinch or drops of stevia for added sweetness (optional)
1 cup ice
Add all ingredients to blender and blend until smooth.   Hint: add the almond milk first, then the other ingredients. This makes clean up much easier. Garnish with a pinch of cinnamon and enjoy!
The Sneaky Ingredient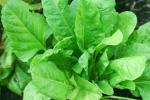 Did you catch it?  *spinach*
It will turn your smoothie a lovely green and your kidlets will never even taste it. (hehe)
Hey, let's stay connected:
Facebook: https://www.facebook.com/EducatingToday
Twitter: https://twitter.com/Educating_Today
Educating Today Newsletter: http://educatingtoday.com/parents_resource_guide/