Being able to express yourself is such an important skill and one of the best things you can do for your children is to teach them how to write. We all want our kids to know how to express themselves verbally and in writing. However, many parents are fearful about teaching their children to write, mainly because they don't feel comfortable writing themselves.
Charlotte Mason, an educator who invested her life in improving the quality of education, said, "If we would believe it, composition is as natural as jumping and running to children who have been allowed due use of books. They should narrate in the first place, and they will compose, later, readily enough; but they should not be taught 'composition.' "
What's the Problem
The problem with most writing programs is that they put too much importance on the child getting their thoughts and words into essays, poems, book reports, and creative writing. Charlotte Mason taught that if a child is allowed to have a natural progression of learning, he will easily develop a love for literature,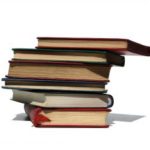 reading and writing. and will naturally learn to express themselves easily.
One of the best things you can do for your child is to read aloud to them on a consistent, regular basis. Then teach them to orally retell the story to you. The natural progression will lead to their words falling onto the page as a composition.
Eliminating Your Fear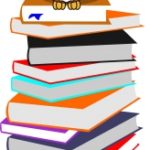 You can easily eliminate your fear of teaching your child to write. Just follow these easy steps:
– Read all kinds of age appropriate literature to your children on a consistent basis. (This isn't for just small children. My husband, children and I took turns reading aloud to each other even through our kids' high school years. You can share a variety of books with your older children and this leads to some wonderful, interesting discussions.)
– Gradually, teach your child to retell the story to you. This is called narration.
– Your child will naturally start to express themselves by drawing pictures of the story and retelling the story to your spouse, their teddy bear/doll or their pets.
– Eventually, they will want to start writing down their 'retelling of the story' and then they will write their own stories.
Let's stay connected:
Educating Today's Parent Resource Guide: Get your copy here.
Facebook:  https://www.facebook.com/EducatingToday
Twitter: https://twitter.com/educating_today