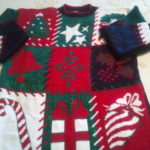 Everyone wants Christmas sweater, right? Well, they are loud, colorful, and kind of crazy, but ugly Christmas sweaters are as popular as ever and they're selling like crazy. Some are so wild and crazy that they are actually cute.
Why would anybody buy one of these sweaters? Maybe they hope to be the winner of the "ugliest Christmas sweater" at their office party, or they plan to give it to someone as a gift at a "white elephant" party, or maybe they found a really cute sweater that they want to wear to help celebrate the season.
Everyone Needs At Least One
Whatever the reason, ugly Christmas sweaters are selling like hotcakes on eBay. Right now there are 40,186 ugly Christmas sweaters listed for sale and 37,439 others have already sold. Isn't that a hoot! And the uglier, the better. Hehe!
Selling On eBay
When people ask me what business is the easiest to get started in, I always tell them to check out eBay. You can get started by selling all the extra stuff lying around your own house that nobody wants anymore. And now you know another trick for this time of year… yup, those sweaters.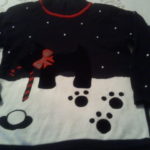 Every family needs to have several different income streams and one of the best options is selling on eBay.
Remember to sign up for our newsletter and email list so you can get the latest tips and strategies for teaching yourself and your kids about online business. What a great way to teach them about research and study skills that really make a difference.